About Bright Research Group
Our services are built on the simple belief that clients, communities, and the organizations that serve them are resourceful and hold the solutions to many of our most pressing challenges in health, education, and community development.
We are a cutting-edge women- and minority-owned consulting firm based in Oakland, California.
Our mission is to help public systems and social impact efforts become more responsive to the needs, preferences, behaviors, strengths and voice of consumers and communities.
Our clients are public systems, foundations, non-profit organizations and private companies who are looking to: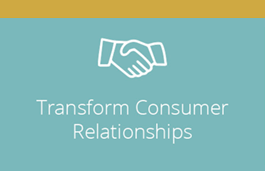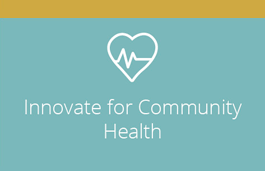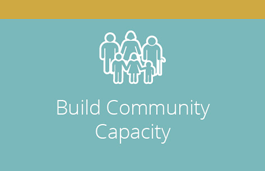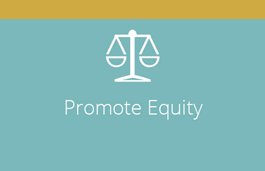 Consumer and Stakeholder Research
We help our clients access, understand, or transform their relationships with target communities, consumers, and the organizations that serve them. Through consumer research, we focus on the demand-side factors of social innovation. We help organizations ask the right questions of their end users to generate insights about how programs and initiatives can become more consumer-centered. These data-driven insights upend many assumptions that underlie current programming, leading to changes in overall strategy.
Design of community-outreach initiatives
Community engagement
Organizational assessments
Field research (observations, focus groups, interviews, pop-ups, community summits, town halls, videography)
Consumer and stakeholder surveys
Webinars
Participatory action research
Facilitation of design workshops with consumers
Market research / segmentation analysis
Quantitative analysis of program data
Health-equity analysis
Community health needs assessments
Journey mapping
Data visualizations and infographics
Consumer-system fishbowls/workshops
Strategic Advising, Design, and Evaluation
Using our Strategic Thought Partnership approach, we offer a different kind of research and evaluation consulting that's focused on using data for learning. We engage in rigorous conversations with our clients about their theory of change and what they hope to achieve through their investments and efforts. We help our clients design and test innovations in community health and strategically deploy their resources to promote equity. Through developmental evaluation, we help our clients to cultivate an innovation mind-set and tell their story.
Strategic Guidance and Advising on Health Equity and Access
Strategic Planning
Strategic Investment Planning
Organizational Assessment
Data System Infrastructure Consulting
Developmental Evaluation
Evaluation Planning
Outcome Evaluation
Cost/Benefit Analysis
Data Visualization and Infographics
Strategic Communications
Policy Brief /White Paper Development
Strategic Communications and Storytelling
Program Design and Planning
Capacity Building
Our services build community capacity to achieve sustainable and long-lasting change. The social sector benefits from a rich network of public and private partners committed to social justice and equity. Through our services, we challenge the notion that greater accountability alone yields greater impact. We believe that strengthening the capacity of this network to use data, ask questions, and approach their work with curiosity will produce better outcomes for consumers and communities. Through technical assistance, training, and coaching, our clients become more adept at collecting, analyzing, and using consumer data to inform their work. We challenge the public sector and other social innovators to integrate consumer research as a central part of how they do business.
Technical Assistance and Coaching
Training Planning and Coordination
Organizational Assessments
Participatory-Action-Research Trainings
Strategic Communications
Data Visualization and Infographics
Facilitation of Consumer-System Collaborations
Best-Practices Research
Our Network
We are anthropologists, researchers, policy analysts, family members, consumers, designers, software developers, and advocates for equity. We rely on a network of seasoned senior-level researchers with expertise in evaluation design, graphic design and visualization, and community health and development.
Moira DeNike, PhD – Senior Consultant
Erika Van Buren, PhD – Senior Consultant
Jesus Verduzco, MCP – Senior Consultant
Ed Dorrington – Software Developer
Daniel Saenz – Design Consultant

Work at Bright Research Group
Bright Research Group is always looking for smart, critical thinkers to join our team. If you think you are interested in a job with Bright Research Group, please send your resume and a cover letter describing your skill set and why you'd like to work with us to info@brightresearchgroup.com.
Our Impact
Our clients share a common commitment to improving access and equity, a recognition that social problems require new solutions, and a desire to use data on an ongoing basis to inform their work.
Our Clients
Our clients are state or county agencies, city departments, school districts, foundations, nonprofits, and private companies.
African American Wellness Project
Alameda County Behavioral Health Care Services
Alameda County Health Care Services Agency
Center for Healthy Schools and Communities
Health Insurance Technician Unit
Alameda Health System
Alliance for Girls
California Health Care Foundation
City of Berkeley Public Health Division
City of East Palo Alto
City of Oakland
Department of Human Services (Oakland Unite)
Neighborhood Services Division
Oakland Fund for Children and Youth
Workforce Investment Board
First 5 Alameda County
Leadwell Partners
Oakland Unified School District
Public Interest Projects
Qeyno Labs
Rane Community Development
Resource Development Associates (Oakland Police Dept., Measure Y)
Richard Heath & Associates (Covered California)
Safe Passages
San Francisco Department of Public Health
San Mateo County Health Department
Behavioral Health and Recovery
Health Policy and Planning
Tobacco Prevention Program
The Atlantic Philanthropies
The San Francisco Foundation
Urban Habitat
Youth Impact Hub
View Our Publications
Valuing Girls' Voices: Lived Experiences of Girls of Color in Oakland Unified School District
CKC Thriving Students, Healthy Outcomes, The Role of School Districts in Health Care Reform
Alameda County Early Connections System of Care: The Co-Learning Project
Assisters Program Design Options: Work Plan for the California Health Benefits Marketplace
2009-10 Evaluation of Elev8 Academic Support Program
Elev8 Youth and Family Perspectives on Community Schools
Oakland Elev8 Community School Costs and Benefits: Making Dollars and Cents of the Research
Preparing Youth for Successful Transition to High School: Annual Brief
Elev8 and Sustain: Lessons on Full Service Community School Sustainability from Elev8 Oakland
Measure Y to Measure Z Transition: Summary of Key Changes and Prior Evaluation Recommendations August 2015
Oakland Fund for Children and Youth Strategic Investment Plan
Health Inequities in Berkeley: Summary of Findings and Recommendations from Community Engagement
OUSD Wellness Program Evaluation Report
"It was such a pleasure working with you. I can't tell you how impressed I am with the quality, thoroughness, thoughtfulness, and timeliness of your work."
— Janet Berreman
"Just a quick note of appreciation, and thanks for the good, hard work you've been doing to develop and implement an 'evidence based' grant-making process. You've created a good review and analytic process that will serve us well on many fronts:
Selecting the best possible partners
Ongoing oversight
Modeling and sharing "best practices"
— Peter Lee
"We're so grateful that you are our evaluators for TFP and look forward to partnering with you all in providing TA to our partners! Thank you for also valuing community strengths and capacity building in your approach to community research. We're lucky to have you all!"
— Allie Hu
"This report is excellent—the best documentation of the work I have had thus far—so I thank you."
— Michelle Oppen
Contact Us
To learn more about how Bright Research Group can help your organization maximize its impact, please call or write to us and we will be in touch with you shortly.
You can reach us by phone at:
(510) 238-9948